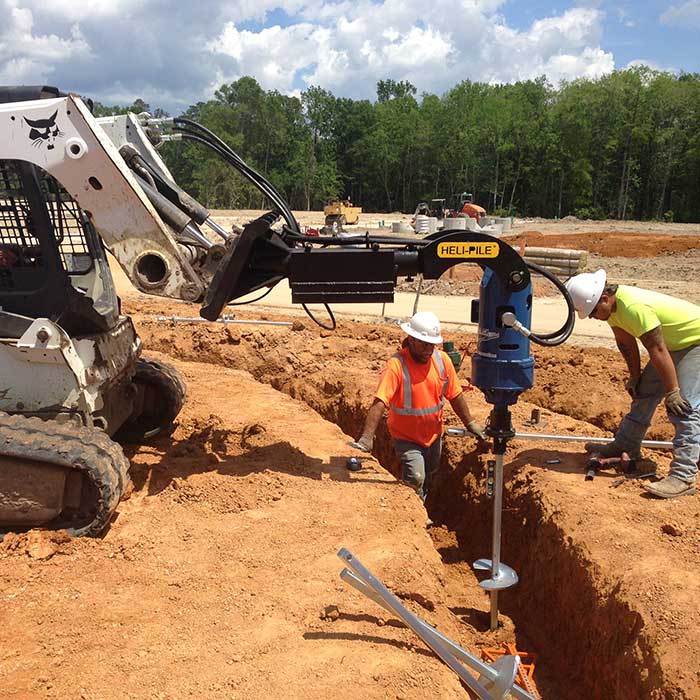 Design Services
Whether a job calls for an innovative tool to drive your pile, or custom load transfer hardware, our engineers are available to design your part immediately to get it in fabrication.
Technical and Installation Training
HELI-PILE® personnel ensure properly installed foundations by fully training installation crews and sales people, both in a classroom setting and in the field. Our hydraulics experts make sure your equipment is set up to install in the most efficient manner, and are available to consult if performance can be improved.
Engineering Assistance
HELI-PILE® employs several engineers who help design engineers specify the proper piles and load transfer hardware to make the job economical and fast for you and your customers. Our engineers can conduct lunch-and-learn training for engineers or your customers, or simply walk through the design process with them
Manufacturing
Our first-class manufacturing facility has been developed with the goals of premium quality and enormous production. Through the years, processes have been refined to accommodate our customers" needs with quick changeover between products to meet demand. HELI-PILE® can custom fabricate any specialty item our customers need, usually same or next-day.