Helical Piles, Piers, and Anchors
HELI-PILES® are ideally suited for the oil and gas industry - especially in congested tight access areas or remote locations where they add structural and economic value. Helical piles can be installed in minutes and also be easily be removed after the foundation is no longer required, leaving little environmental impact. In addition, helical piles are engineered foundation solutions that minimize and/or eliminate the use of concrete.
Our continued success is based on our ability to work with installers and contractors to develop innovative products. HELI-PILE® is a pioneer in helical pile foundations for oil and gas applications. Our square tubular piles and adjustable pile caps were the first helical products installed in the Williston Basin and are now the standard deep foundation system. Helical piles have been successfully installed for the largest oil and gas companies and engineering firms throughout the United States.
---
Upstream & Midstream
HELI-PILE® has manufactured helical pile foundations to meet a wide variety of needs in the upstream oil and gas market. Helical pile foundations have been tested and designed for well pad equipment, gathering lines and central processing facilities.
HELI-PILES® are ideal for the support of midstream infrastructure. Installation time savings combined with the reduction and/or elimination of concrete make helical piles an ideal foundation support system.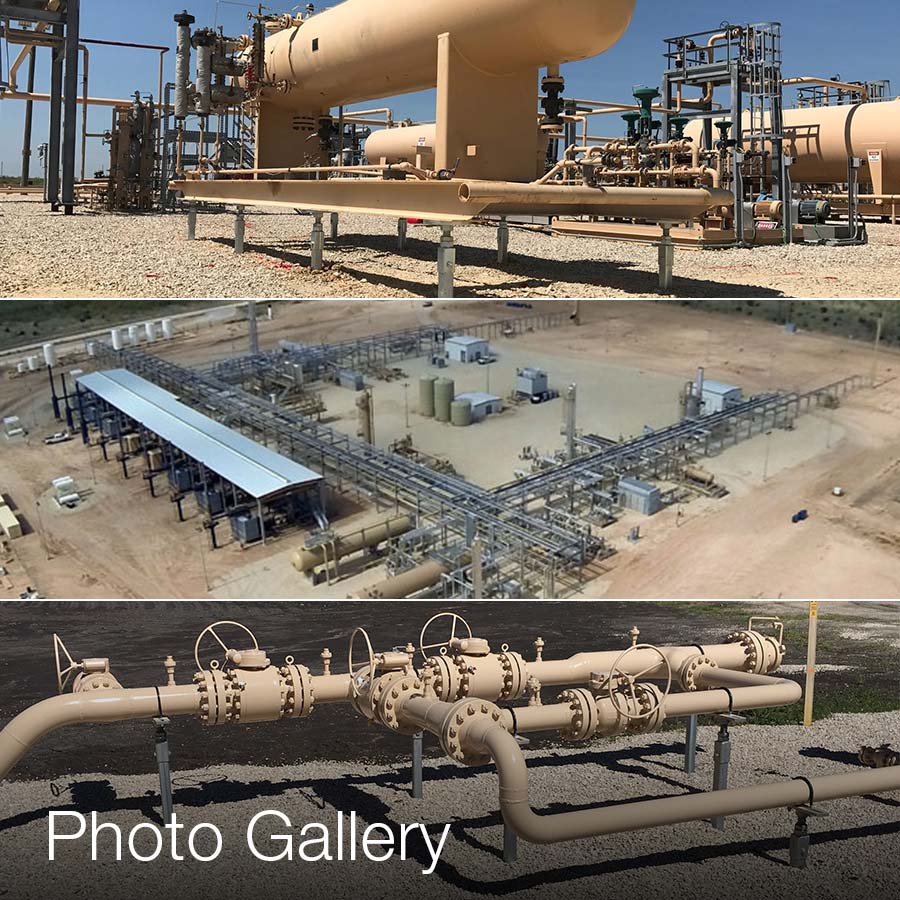 Pump Jacks
Pipe Supports
Pipe Racks
Compressors
Generators
Dehydrators
Separators
LACT units
Pump Skids

Pipe Racks

Flare Stacks
Pipe Supports
Pipe Supports
Horizontal & Vertical Tanks
Launcher and Receivers
Generators
Building Skids
Pump Skids
---
Downstream
HELI-PILE® foundations are well suited to applications in congested areas making them ideal for downstream applications. Helical piles can also be used as an alternate design or in combination with concrete to reduce overall foundation installation cost.